2021-04-12 — ISVapp Blog
April Feature Update: Engagement Metrics Export
ISVapp
Feature Update
Export
Excel
CSV
April brings a highly requested feature: being able to export chart data into common formats such as Microsoft Excel, CSV or PNG.
---
May it be for a client presentation or some custom, ad-hoc analysis — ISVapp users can now export chart data into three common formats:
Microsoft Excel — contains the chart data, separated by sheets

CSV — contains the chart data as one list of datapoints

PNG — contains the current chart as screenshot

---
Where can I find the new functionality?
You can find the Export button on the top-right of each of the charts on the Product Insights > Engagement page.
---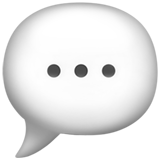 As always, we appreciate any feedback or questions via
[email protected]
.
Try ISVapp now for free
No credit card required, no obligations
---
Share this post
https://www.isvapp.com/blog/2021-04-12-feature-update-export