2021-05-07 — ISVapp Blog
May Feature Update: Feature Adoption
ISVapp
Feature Update
Feature Analysis
Adoption
The May update allows ISVapp customers to analyze the feature adoption of their managed ISV and OEM packages.
---
For almost all departments in a software company it is important to understand feature adoption. It helps customer success, product management and account executives to answer questions like:
Is the account using a particular feature?

If yes — how intense?

Which are accounts that are not using a particular part of the app today?

How is a trial being used?

Does the customer need training or help to adopt a certain functionality?
ISVapp now offers a suite of tools that can answer those questions.
Compare feature usage across accounts
The highlight of this month's release is the Feature Matrix. It allows you to compare the usage of some or all of your features across all active or trial accounts: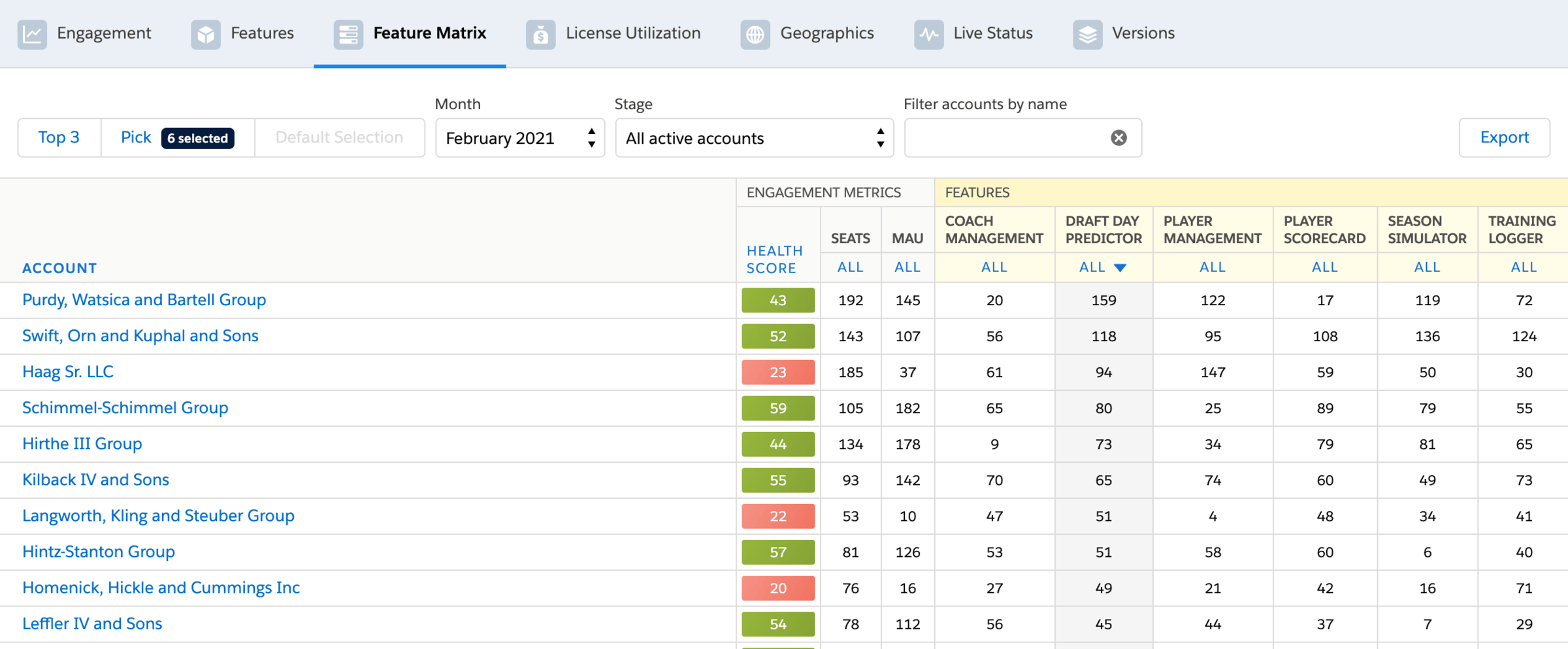 Feature ranking across all accounts
The global feature ranking gives you a high-level overview about the most-used features across all customers. It supports the product management process and helps you allocate your resources based on facts and usage patterns.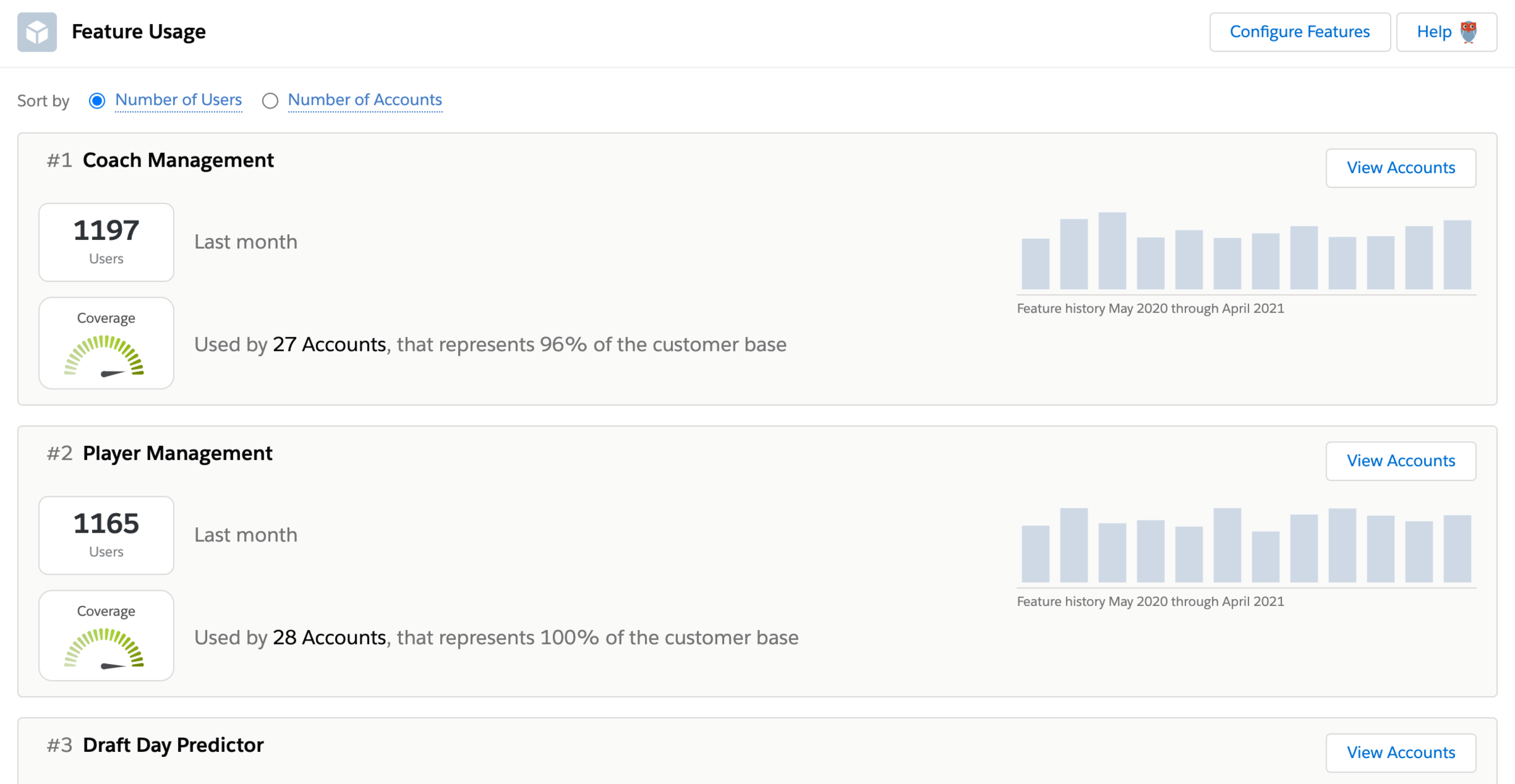 Feature ranking for a specific account
Similar to the global overview, this report lets you analyze feature adoption for a specific account. It helps you to kick off necessary customer success processes, e.g. training for product features that are not being used.
While it is important to understand which features have been adopted, it is equally important to identify which areas of the product are not being leveraged by the customer at all. That's why the feature ranking lists those unused features as well.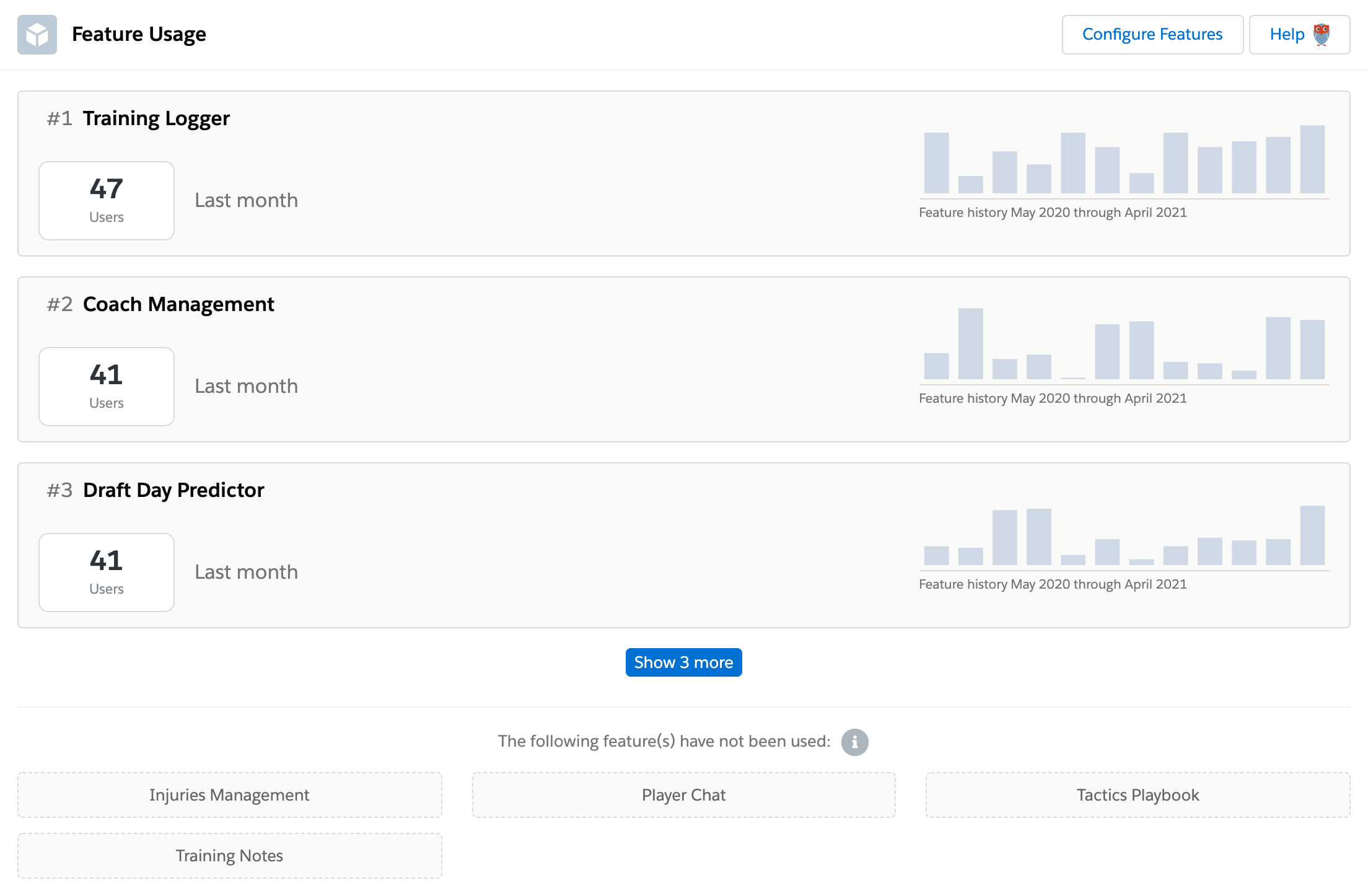 ---
Where can I find the new functionality?
Go to Product Insights and select the Features or Feature Matrix tab.
For the feature ranking of a specific Account, go to the Account's detail page which shows the Features section on the top right.
---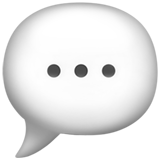 As always, we appreciate any feedback or questions via
[email protected]
.
Try ISVapp now for free
No credit card required, no obligations
---
Share this post
https://www.isvapp.com/blog/2021-05-07-feature-adoption