2021-06-01 — ISVapp Blog
June Feature Update: License Insights
ISVapp
Feature Update
License Insights
License Management Application
Adoption
Understanding license utilization is key for ISV and OEM partners, especially for those that sell Salesforce Experience Cloud (Community) licenses. Learn more about how ISVapp streamlines this process with our June feature update.
---
Many Salesforce OEM partners generate all or a portion of their licensing revenue through Experience Cloud (Communities). Previously, those partners had no reliable way to bill customers accurately for what they use — for example the number of unique user logins within a given timeframe.
After a phase of close collaboration with several partners, ISVapp now launches a central License Compliance report. It enables partners to understand precisely how intense their application is used, segmented by internal users and external logins.

The new feature also works seamlessly for partners that don't leverage Experience Cloud (Communities) at all by providing an easy way to spot under- or over-utilization.

---
Where can I find the new functionality?
You can find this feature by selecting the new License Compliance tab in the main navigation on top of the page.
---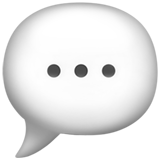 As always, we appreciate any feedback or questions via
[email protected]
.
Try ISVapp now for free
No credit card required, no obligations
---
Share this post
https://www.isvapp.com/blog/2021-06-01-license-compliance