2022-01-31 — ISVapp Blog
January Feature Update: Advanced User Management
ISVapp
Feature Update
Salesforce App Analytics
User Management
SSO
Administrators already know and love the plug-and-play Salesforce-SSO capabilities of ISVapp. In addition to that, we have now added advanced controls that allow our customers to grant ISVapp-access to users that have no Salesforce user within the company organization.
---
Granting access to ISVapp is straight forward. By default, users access ISVapp inside of Salesforce, through our managed and security-reviewed package. Access control for those users comes out of the box, via the native Salesforce user and permission system. On top of that, you may want to grant access to users outside of your Salesforce organization. Some common reasons for that are:
Employees that have no Salesforce login

Investors or Shareholders that you would like to be able to have insights into your product's usage

Consulting Partners or Product Development Outsources (PDOs) that need temporary access to product-relevant metrics
The newly added user management controls allow you to do exactly that. Our easy-to-use wizard even lets you create multiple users at once:

Security and trust are first-class principles at ISVapp. That is why we have included a number of essential measures for this feature:
The advanced user management feature requires activation

Only ISVapp account owners can create additional users

Email-domains have to be whitelisted so that you can only allow users that possess an email like [email protected]

User-related activities are being logged in the audit log
---
Where can I find the new functionality?
You can find this new feature under Setup > User Management.
---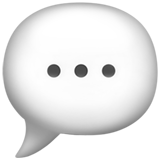 As always, we appreciate any feedback or questions via
[email protected]
.
Try ISVapp now for free
No credit card required, no obligations
---
Share this post
https://www.isvapp.com/blog/2022-01-31-advanced-user-management