How to Set Up Automated Slack and Email Notifications in ISVapp
Last modified on 2023-08-29
---
Table of contents
ISVapp recently launched an easy-to-use notification center. It supports sending automated notifications via email and Slack. While in Beta, the feature supports a weekly account renewal summary. Here is an example of such a renewal notification in Slack:
The notification currently includes a list of accounts that have their renewal date coming up in the next 6 months.
In addition, it renders details about any active license records that have no account assigned. This is required in order for ISVapp to recognize them as active accounts. You can read more about the ISVapp License Manager here.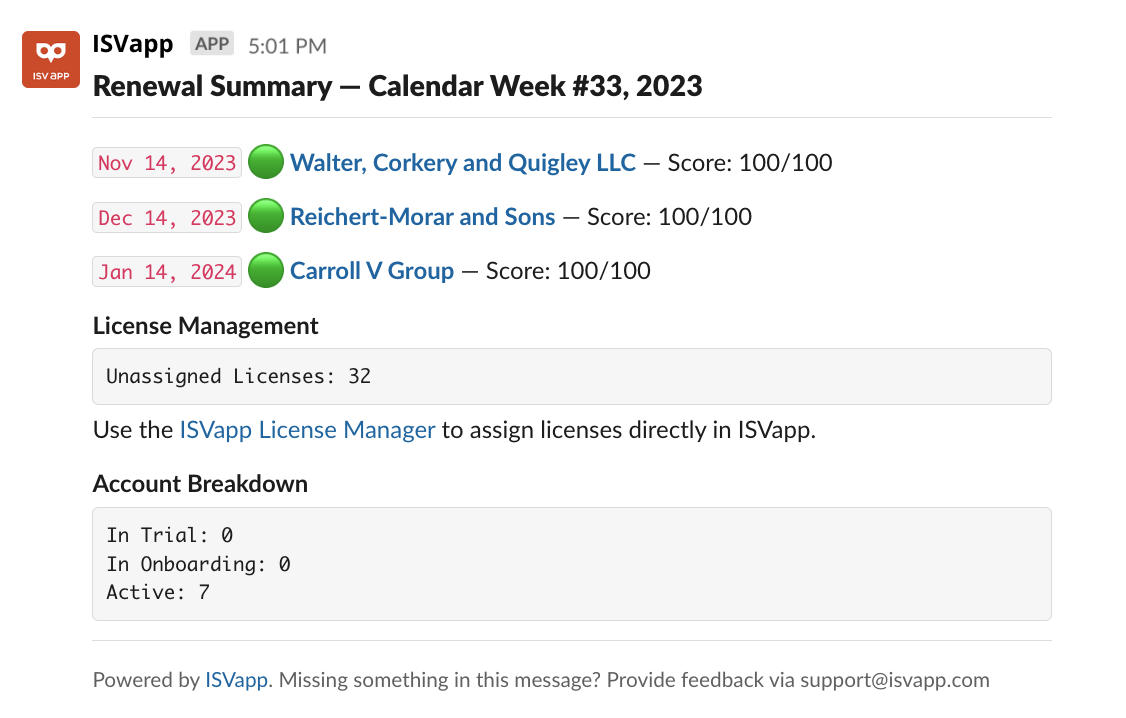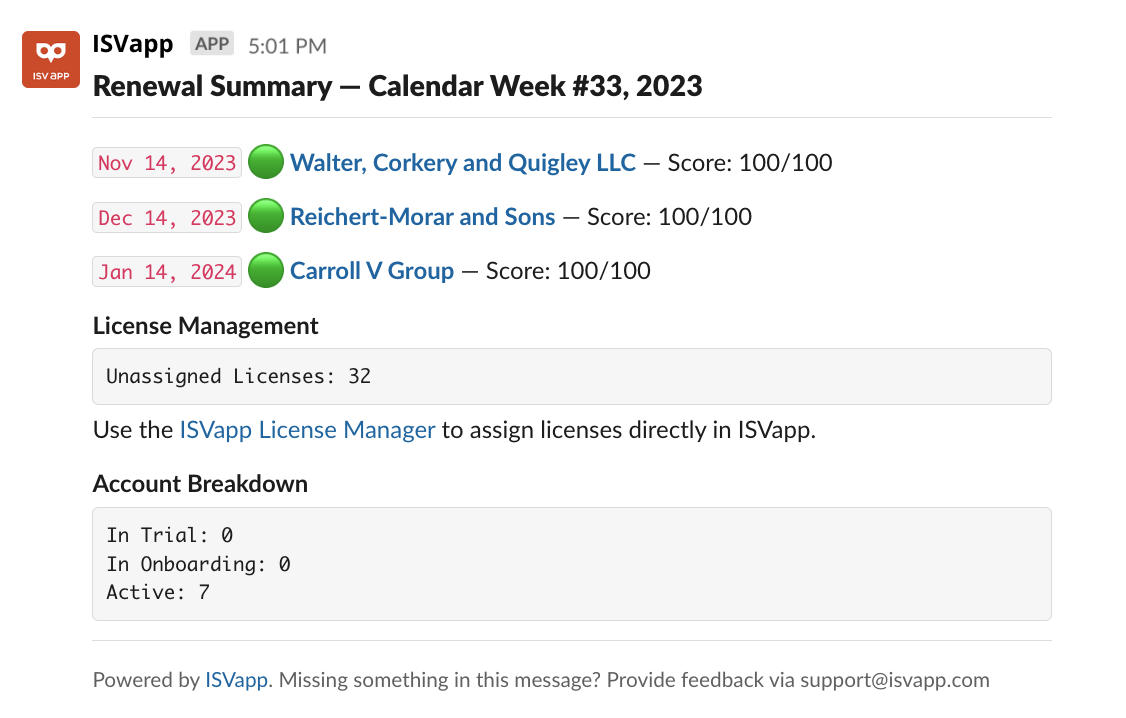 Setup instructions
Before setting up the notification feature, please request activation via [email protected]. This is only necessary while the feature is still in Beta.
Connect a Slack workspace (optional)
Note: if you don't use Slack, you can still receive notifications via email. Simply skip to the next step. If you are using another chat software in your company, please let us know via [email protected] which one it is.
To start, navigate to Setup > Slack and click Connect New Workspace:

You will be redirected to the Slack authorization screen in a new window or browser tab that asks you to allow the ISVapp App to be connected with your Slack workspace. If you're not redirected to Slack, please check your popup blocker.
ISVapp requires the requested permissions in order to work properly, e.g. automatically map your Slack users to users in ISVapp/Salesforce. We plan to support channel notifications soon, so the requested permissions include channel details. The permission to post messages is required to send notifications to your users.
At no time, ISVapp is reading your Slack conversations or using the granted permissions to any other purpose than the one stated above.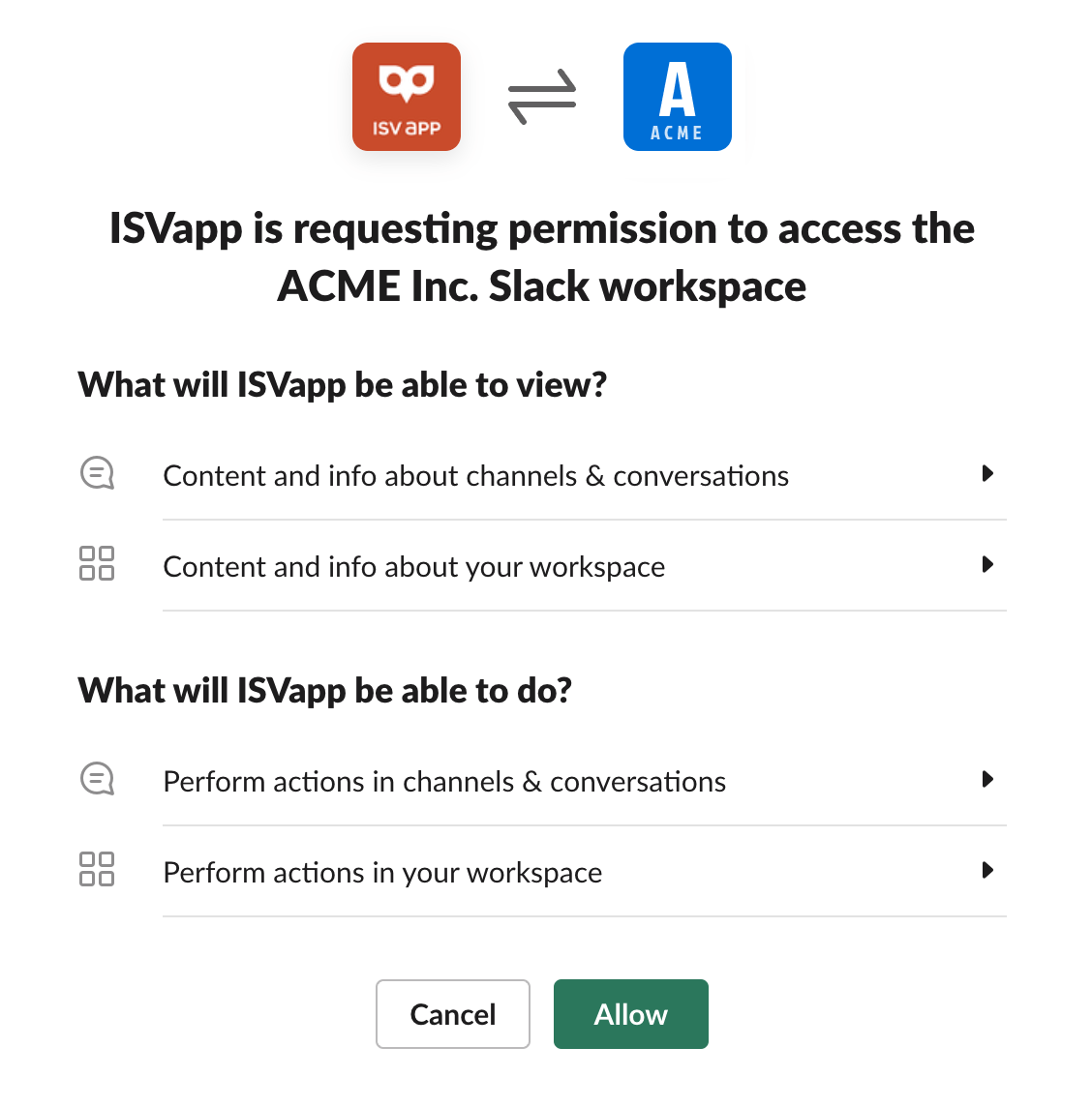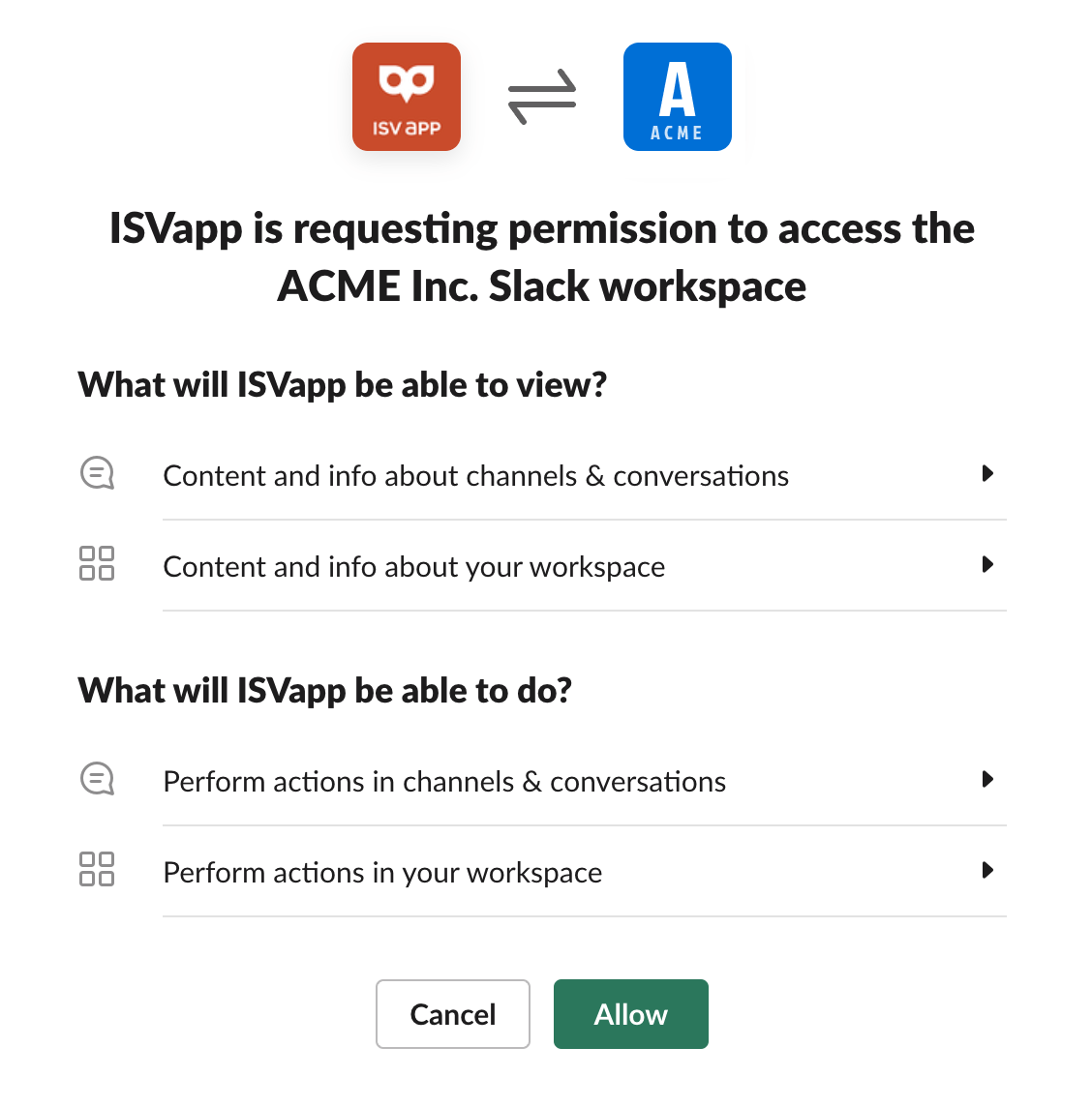 In the Slack dialogue, click Allow. You'll be redirected back to an ISVapp window which you can close. You should see the connected workspace in the overview.
Configure and preview notifications
Navigate to Setup > Notifications.

You'll see a list of all users with options to configure notifications for each one individually:

The screenshot above shows how to map your Slack users to individual users in ISVapp via the dropdown. If you did not connect Slack, this option will not be available. Use the checkboxes on the right to specify which user(s) should receive notifications and how - either via Slack or email - or both.
Before setting up notifications, you can use the Test button at any time, in order to preview or send a notification to yourself.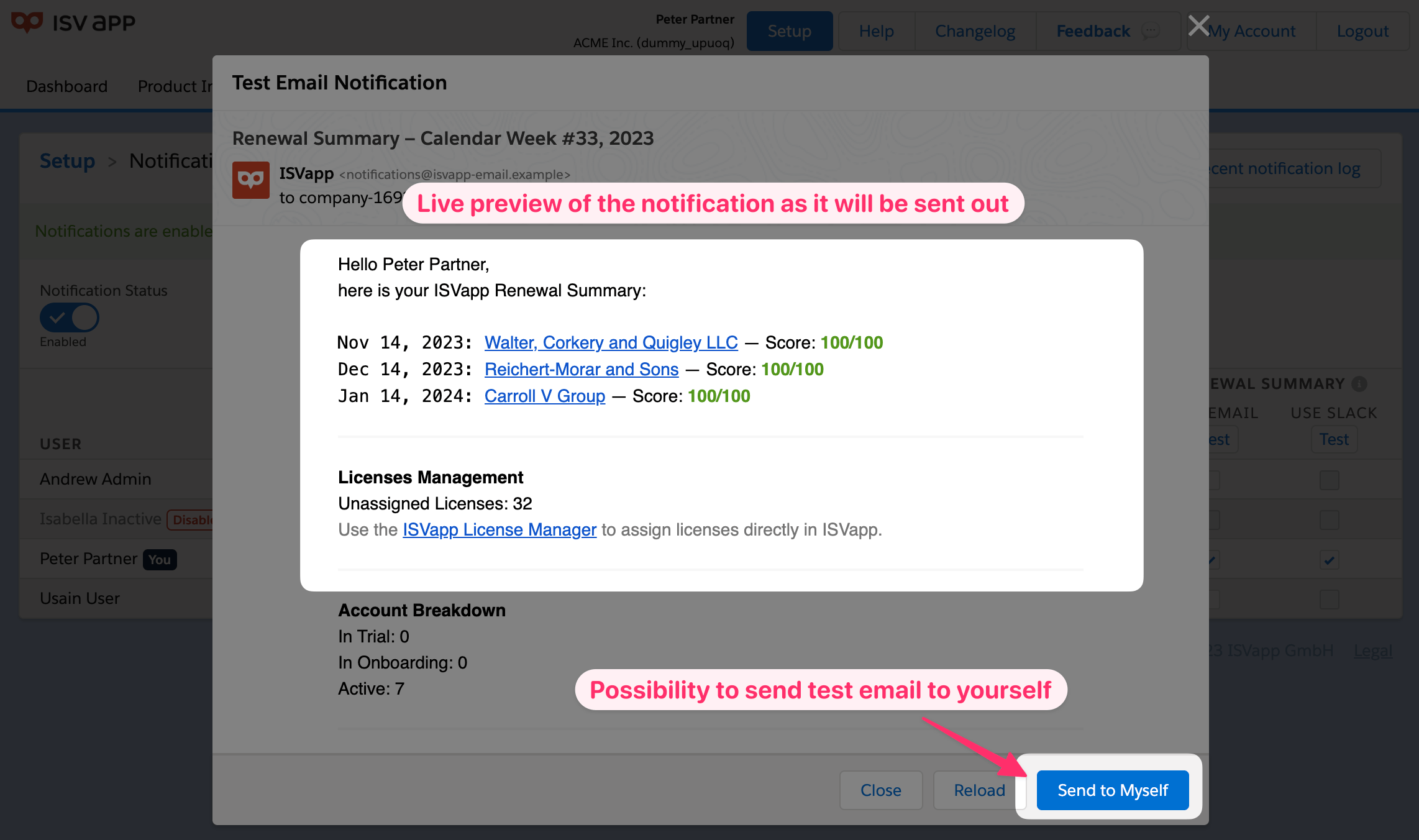 Future plans
The current version of this feature is considered Beta and still evolving. Here are some enhancements that we plan to add in the future:
Possibility to specify a custom notification interval, e.g. monthly.

Possibility to send notifications to entire slack channels, think #customer-success.

Possibility to add trigger-based notifications, e.g. when the usage of an account drops significantly.
What do you think? We're happy to hear your feedback and suggestions at [email protected].
Did not find what you were looking for?